The Teenage Mutant Ninja Turtles didn't really appear on my radar until the early 1990s. I was cursorily aware of the color-coded terrapin ninjas as they rose to ubiquity throughout the late 1980s, but as I was becoming a teenager myself, my focus was shifting away from Saturday morning fare and its collect-them-all merchandise.
In 1990, I started dating a classmate named Holly who reminded me of Mercedes from the two Coreys movie, License to Drive. She lived one block over from me, so most days after school I'd cross through a neighbor's yard to spend the afternoon hanging out at her house watching MTV.
Holly's household was wildly different to my quieter, only child, single-parent experience. Holly had three younger brothers who, despite my lack of experience with siblings or kids in general, seemed a little weird to me. Brian, the most normal of the trio, was a peach fuzzy 12 year-old who seemed to practice profanity as religion; five-year-old Davey, the rambunctious  Machiavellian was obsessed with the Teenage Mutant Ninja Turtles; and Max was a sweet-natured developmentally tardy three-year-old with a terrible drooling habit who wore nothing but a perpetually saggy diaper.
Holly's mom was always present but enjoyed spending her time seated at the kitchen table exhaustedly smoking cigarettes leaving Holly in charge of the cacophonous trifecta. Sightings of the family patriarch were brief as he'd arrive home from work, passing from the front door to the bedroom like the Bigfoot in the Patterson–Gimlin film. He'd utter a short grunt in our direction before locking himself in his bedroom to watch television, coming out only to yell at the brothers for making too much noise. He reminded me of Kevin Arnold's father on The Wonder Years, but less personable. Though I was assured that he treated everyone the same way, I got the sense that Holly's father really didn't like me.  Oddly, he wore his hair in a sort of page-boy haircut, identical to his two youngest sons. On an adult it had the same effect as Javier Bardem's hairdo in No Country for Old Men.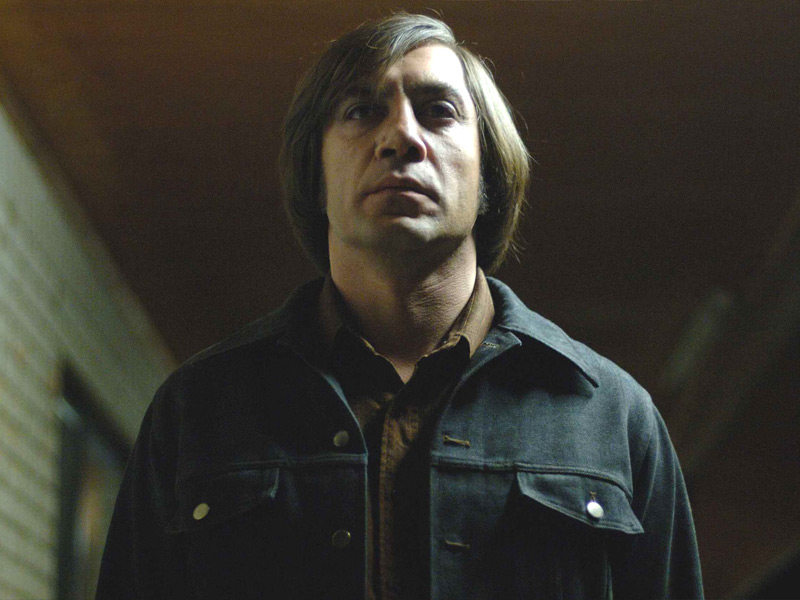 Holly and I would hang out after school at her house so she could watch her brothers. We spent most of this time fighting Davy for control of the television remote resulting in the television strobing between LL Cool J videos and cartoons. Eventually Davy would throw a tantrum, and Holly's mom would rule in his favor if only to quiet him. On such occasions, he'd flash his gappy-toothed grin at the success of his master manipulation. He came to rely on such rulings and would repeat the lyrics to a song he'd learned on television:
"Mommy said knock you out, mommy said knock you out…"
He'd repeat the phrase over and over in the taunting nyah nyah tone perfected by children. 
"…mommy said knock you oooout, mommy said knock you oooooout!"
It was his warning that we dare not cross him.
When not watching the Ninja Turtles on TV, Davey would mimic their ninjitsu moves tirelessly jumping, and kicking, and punching. Hot Wheels became throwing stars, and large action figures swung by an arm or leg became nunchucks. Everyone became his targets resulting in bruised shins, dented drywall, and wailing from his normally mute younger brother. As was usually the case, my teenage mutant hormonal need to share the company of a nice-smelling, pretty girl outweighed my instincts to run screaming from this house.
On one occasion, Holly's parents found themselves in need of a babysitter for a few hours as they accompanied Holly to family therapy. Perhaps looking to win the favor of her parents, I volunteered. I assumed I'd be able to handle it. Brian would be out with his friends, probably setting a part of the neighborhood on fire, Max was happy as long as the TV was on, and Davey was happy as long as said TV was tuned to cartoons, preferably the Ninja Turtles of course. Inevitably, Davey wound himself into a hyperactive frenzy, whipping toys around while making cartoon sounds of samurai swords and ninjitsu kicks slicing the air.
Whisshh, fffft, whirr.
My strategy was to ignore him until he tired himself out. Eventually I tuned him out enough that I began to doze off on the couch. I was quickly jarred awake, when one something came crashing down on my head. I was beginning to understand why Holly's dad locked himself in the bedroom every night.
Waiting for the moment that I closed my eyes, Davey managed to hoist his large Fisher Price Action Garage playset over his head to drop on mine. I jumped up with a howl, and Davey seemed both alarmed and pleased. I have no clear memory of the aftermath, but I imagine some stifled profanities, a check of Davey's scalp for the mark of the devil, and a report to Holly's parents when they returned.
Some might take this opportunity to blame the Ninja Turtles for Davey's behavior, or maybe even LL Cool J, whose mommy did tell Davey to knock me out, apparently. I wouldn't dare. I was raised on a steady diet of cartoon violence, and I never attempted to kill or maim any of my babysitters. Some might blame lax parenting, but I'm not sure I'm qualified to make an official assessment.
Soon after, Holly's father took a job in Virginia. I helped the family with their moving yard sale. With a grunt of reluctance, Holly's dad returned the favor by giving me his entire collection of The Doors LPs. With the reasoning and foresight of teenagers, Holly and I promised that we'd talk on the phone and see each other when she came back to visit family for the holidays. We did talk on the phone a few times, each time with Davey screaming in the background. As the calls went on Holly began to affect more and more of what she claimed was the Virginia accent. We officially broke up a few weeks later. Naturally, I was heartbroken.
With a couple of cartoon revivals, the Teenage Mutant Ninja Turtles made their inevitable comeback, though some would argue that they'd never left. I will forever associate them to my time with Holly and her family. It wasn't all for nothing. I still have those vintage Doors records, and a steadfast want to remain childfree, which, as evidenced by my adventure in babysitting, is probably for the best.
I too spent much of my childhood raised in front of the television, yet it had a profoundly different effect on Davy than it did on me. In his household both parents were physically present, but it often felt like the lunatics had taken over the asylum. Despite being cleaved by divorce, my parents were both active in my life. Perhaps it was because of the divorce that they each became better individual parents.