Please forgive the generalization but geeks, (or nerds, dorks or dweebs if you prefer) are typically not very athletic folks. They are athletes of the mind, developing mental prowess instead of physical strength. Similarly, the pastimes of the geek make more use of the imagination than muscle, often finding escape from their cerebral workouts in a media binge (books, movies, comics, gaming). It's something of a sedentary lifestyle that fosters one of two body types, underweight or overweight. This is by no means the rule, but it is rare that you find a fanboy or fangirl as chiseled as the heroes they worship. The Charles Atlas "Hey Skinny" ads certainly knew their target audience when advertising in comic books.
After years of working as a graphic designer hunched over a keyboard, reading comic books, playing video games, and absorbing television marathons, I found myself in the early stages of a Comic Book Guy body shape. Worst body image ever. With memories of being a dodge-ball target in my primary school days, and reluctant to find myself in the presence of jocks that are more muscle than man; I joined what I consider the least of the evils among the commercial gym offerings in my area, Planet Fitness. There, I was happy to find people of all shapes, sizes, colors and ages. With my iPhone loaded with a seemingly infinite playlist and an assortment of podcasts, I keep to myself and generally feel comfortable working out there. Though every so often I do find myself working out near some maniac who seems to be trying to impress or intimidate with his workout routine as he leaves a nearly visible miasma of Axe Body Spray and testosterone in his wake. In an effort to break eye contact, I look to the hanging TVs. Unfortunately they are all tuned to E!, Fox News, or MTV, all channels that I find mind numbing. It's during moments like these that I dream of opening a center that caters to people like me.
Fit Geek
Get a Hero's Physique by Being a Geek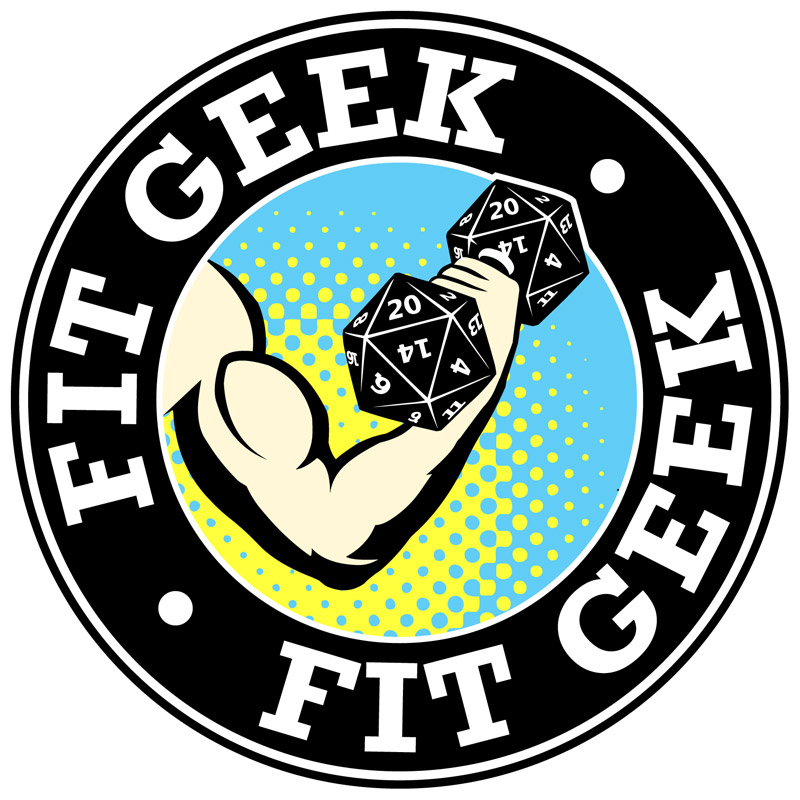 So you want to get in shape but would rather give yourself a toilet swirly than work out alongside the very jocks who have picked on you your entire life? Then Fit Geek is the place for you!
What Makes Fit Geek the Place to Geek?
Our facilities are equipped with state-of-the art fitness machines for cardio, muscle-building and strength training. No matter your shape, size, color, alliance, or guild, Fit Geek will help you get your hit points up. And, don't expect to hear canned top 40 hits blaring over our speakers. Our Fit Geek staff control the dial, so you can expect to hear an assortment of themes from your favorite Fantasy, Sci-Fi films and television shows, as well as inspirational montage songs from 80s classics to keep you motivated. Similarly, we don't stock our magazine racks with fashion or gossip rags. Instead you'll find copies of Comic Shop News, Game Informer, Popular Science, Previews, and Wired, as well as a variety of Role Playing Game sourcebooks and more.
But My Favorite Show is On
We get it. Everyone wants to catch their favorite episodes during first broadcast. Nobody likes having a plot spoiled while their show waits for them on the DVR. That's why our main room is outfitted with plenty of big screen TVs each tuned to many different channels, like AMC, BBC America, Cartoon Network, the Discovery Channel, HBO, Showtime, SyFy and more. Additionally, we have a bank of arc trainers, elliptical machines, treadmills and stationary bikes outfitted with personal screens with USB capability. Load video files onto a USB drive and enjoy a marathon of your favorite show while training for an actual marathon!
Join Our Fit Geek Classes
We offer a variety of fitness and martial art classes like Kirk-Fu, where our federation master teaches you to defend yourself from an assortment of alien foes. Your advancement is measured in three classes: a red shirt for beginners, a yellow shirt for intermediates, and a torn yellow shirt for Kirk-Fu masters. In addition, we offer lightsaber training, a hybrid of martial arts and dance, where you will learn to handle both single and double-bladed lightsabers. Absolutely no video recording devices allowed!
Locker Room Privacy
Our locker rooms feature personal stalls that allow you to change in private. We remember what it was like to undress for P.E. in front of the rest of the class, and we'll have none of that here.
Smoothie Bar/Arcade
Enjoy a post-workout smoothie to help you cool off and power up while you rack up some points and work out your thumbs at one of our many vintage video game cabinets.
Do You Offer Tanning?
Nope. Geeks don't tan.
Okay, so with the exception of the martial arts training classes (the daydream got away from me there), I would absolutely love to own a gym like this. Unfortunately, I don't think it's a sound investment. But it's nice to dream.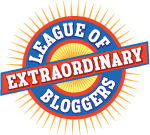 Read what other League of Extraordinary Bloggers members had to say about this week's theme:
G.I. Jigsaw dreams of opening a toy museum. I'm there.
Random Nerdness dreams of writing comics, which is great because I dream of reading them.
Cool and Collected dreams of the Cool & Collected Magazine. How do I subscribe?